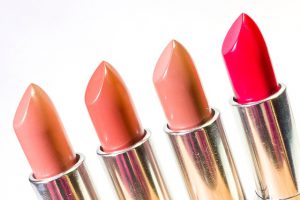 I think that making sure you have the best lipstick or lip gloss for older women when you are over 40, over 50 and over 60 can make a huge difference to how you look and thus how you feel. There are so many products out there these days and the quality from one to the next goes up and down like a yo-yo. So in this environment it is hard to find a good lip gloss that you can rely on. My lips have always been pale and fairly small so for my whole life, lipstick has been one of those things that I am very pedantic about. This has become particularly important to me as I have 'gained more experience with life' (that is, grown older :p). Believe me, I have tried that many different brands and colors of lipstick and lip gloss, I'd be rich if I had shares in the cosmetics companies! In this post I am going to share my thoughts with you on what I think is the best lipstick for older women and the best lip gloss for older women. Some people think that lip stick and lip gloss are the same thing but I disagree, more about that later. Anyway if you are a woman over 40 or 50 or even over 60 like me then finding the best lipstick or lip gloss is a gift that I hope to give you by the end of this article.
Lipstick is Life!
As I said above, lipstick is something that has always been important to me. Ever since I was a little girl I have loved putting color on my lips. I loved nothing more than getting into mom's makeup bag and making myself look pretty by drawing all over my lips, chin and cheeks with her best products. She didn't enjoy this as much as me of course, as apparently I always used to flatten off the ends of all her favorite sticks. I think I inherited my thin pale lips from my mom, so she was an avid lipstick user too. As I got older wearing lipstick became the norm, like wearing underwear. If I was awake I had lipstick on. Even if I was asleep I often had it on too. As a teenager I was always in trouble for having it all over my pillow cases.
As a little girl I picked this up from mom, but as I got older it became very important to me in it's own right. As I hit puberty I became very aware of my pale thin lips and even today it is still one of the things I am most self conscious about. Luckily I had years of knowledge and experience with different colors and how to apply lipstick, which prepared me well for my teenage years. This fascination also taught me that using lipstick and lip gloss with different colors and textures can make a huge difference to how your face looks.
Lipstick Versus Lip Gloss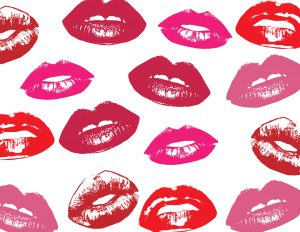 This brings me to what I think is an important point – what is the difference between lipstick and lip gloss? Well I can tell you that in my experience it depends who you are talking to. If it is clear then it is definitely lip gloss. If it comes in a tube I would again say lip gloss. If it comes in a stick and is matte then I would say lipstick. The grey area is when it comes in a stick but has a shiny or wet finish once applied. Unless it is ridiculously shiny or wet looking then I would call this lipstick too, though I can understand when people call this lip gloss.
---
---
Best Lip Gloss for Older Women
For the most part, I stick to lipstick however there are some occasions where I want a bit more shine or texture and I will put a lip gloss over the top of my lipstick. My favorite product for this is Eternal Shine by J cat Beauty. I have the set that comes with 36 shades and think it is great value. I like it because the scent is minimal but what I can smell is pleasant and even though it is only a light odor it is just enough to cover up the smell of the lipstick. the other more important reason that I think this is the best lip gloss is because the colors are not too strong, meaning that they do not take over when worn on top of lipstick. Many people will wear these colors on their own but for me they are a bit light to wear without lipstick underneath.
J.cat Beauty Eternal Shine Lip Gloss Set
---
Best Lipstick for Women Over 50
I chose 50 here because for me, that was about the time in my life when I went from wearing glossier "younger" colors to starting to wear these glossy colors less and less often. These days it is not very often that I wear anything that is not matte. But back in what I call my transitionary years, I would still regularly wear 'shiny' colors and my one of my favorites was (and still is) almost anything from MAC. You obviously pay a bit more but it is well worth it in terms of quality. I have always found MAC products go on more smoothly and last much longer, even after eating and drinking. Of all the ranges, I think the Satin is the best lipstick for you if you are a woman over 50 years old and still want to take it to the youngsters.
MAC Satin Lipstick
---
Best Lipstick for Women Over 60
Turning 60 was another major milestone in my life where a lot of things changed. I guess most of it was mental, but it is funny how that affected the way I dressed and presented myself. The way we feel has such a big impact on our external image and I realized it is important to keep looking after ourselves because it definitely goes the other way too. The way we look has a big effect on the way we feel and as we enter our golden years it is so important that we are happy with the way we look to preserve our mental sanity. Once I turned 60 I decided that I was too old to be wearing bold glossy colors on my lips and started becoming a lot more conservative and sticking with the matte finish most of the time. I still think that the MAC matte lipstick range is the best lipstick for women over 60 like myself.
MAC Matte Lipstick
---
Best Lipstick for Older Women
So as I became older I realized it is still just as if not more important to feel special once in a while and on these occasions I would break out the best of everything. My best or even a new outfit and shoes, top shelf foundation and eye shadow etc and this is when I would bring out the Dior lipstick. Talk about luxurious! Dior lipstick has always been the pinnacle for me and I intend to keep on using it for special occasions well into my 70s and 80s. It is even more expensive than MAC but as an older woman I have gone through enough over the years to have earned it I say. When I say this is the best lipstick for older women I mean it – you won't believe the difference it makes until you try.
Christian Dior Addict Lipstick
---
---
Thank You
Thanks for reading my little article on the best lip gloss and lipsticks for older women, I hope you got something out of it. To keep up to date with all of my latest articles you can follow me on my Facebook, Twitter or Google + pages which you can also get to by clicking the icons below next to 'Follow'. Feel free to leave your opinion in the comments section, and have a great day!
Mary
---
---
---
---
---
---
Follow


Share





---